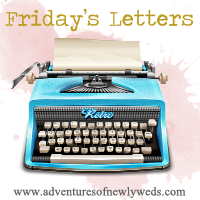 Dear Kristen Stewart,
WHYYYYYY??? Yes, I am one of those lame people that cares if k-stew and r-pattz break up. I've even
blogged about them before
. I don't care if you judge me for it, it's totally fine, I understand. I am determined to still heart the last movie even though they continue to get suckier and suckier (haha, get it?) But seriously, I love the corny parts too like
this one
. I laughed for days at its terribleness.
P.S. I first found out about this from Tom. Yeah, he knew before I did. Now that's what I call a good husband. He knew I'd care.
P.P.S. If you're not a loser and have no idea what I'm talking about, go
here
.
Dear Sephora,
Ship my order PRONTO. I have been refreshing my inbox way too often because you haven't shipped my package yet.
Guys, you have no idea about the multitude of goodness I purchased from Sephora yesterday. I can't concentrate on anything because the excitement is too great. As soon as it arrives I will litter this blog with pictures of my purchases and what I plan to do with them. I hope you won't mind too much.
Dear Gap,
Stop making adorable toddler boy clothes. I love them too much. My seriously irresponsible shopping tendencies are creeping up on me and I don't want to freak the husband out/force him to give me a budget because I would rather that word not enter our conversations.
Dear "
15 Awesomest Boy Bands
" on E...thank you for existing. Thank you for making *NSYNC and BSB the top 2 because if you didn't I would be disturbed. Thank you also for taking the time to make me feel awesome for still
secretly
openly loving *NSYNC.
Alright, that's all I have for you today. Once my Sephora package arrives and my stress levels decline I'll be full of inspiration.
xoxoxo have a wonderous weekend!